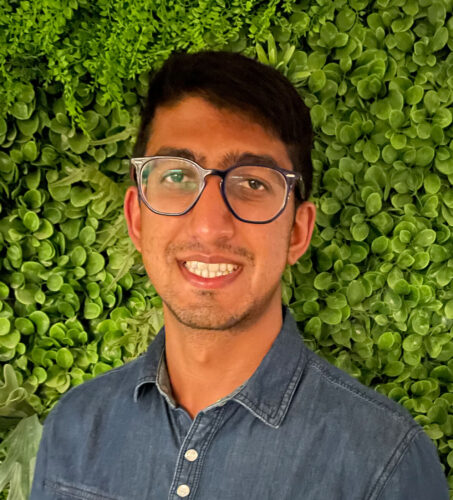 Sachin Govil's work with Engineering World Health through DukeEngage-Nicaragua challenged him to use his technical abilities to solve practical problems. He's still using that skill today in his quest to translate research discoveries into healthcare solutions. Sachin also has the very best answer to "Is DukeEngage an important program?" we've seen in this series. Keep reading to see his response.
Why did you choose your DukeEngage program/independent project?
I chose to take part in DukeEngage-Nicaragua in partnership with Engineering World Health to learn about the challenges that exist in healthcare delivery in the developing world and to apply the need-based design training that I was receiving in my Biomedical Engineering curriculum to address those challenges. I can say without a doubt that what I got out of the program far exceeded these academic pursuits including most notably, a greater sense of cross-cultural awareness and global empathy.
What are you doing now academically/professionally?
I am currently a Doctoral Candidate in the Bioengineering Department at the University of California San Diego. My thesis research is focused on the computational analysis of cardiac structure and function in patients with congenital heart disease. The overall aim of this work is to discover novel biomarkers that can provide insight into the mechanisms, diagnosis, and treatment of disease. One of the cornerstones of this project, and the reason I am so passionate about this work, is the translational medicine aspect of it. I collaborate with a large team of pediatric cardiologists, and in doing so, I strive to provide a clear, meaningful clinical context to the work I am doing. This way I feel I am able to help translate my discoveries into clinical strategies that define a new gold standard for healthcare delivery.
Did DukeEngage influence your academic or career path? If so, how?
Absolutely! Working as a biomedical equipment technician in Nicaragua was the first experience I had where I was able to apply my underlying technical skills to solve practical problems that had an immediate impact on the community I was serving. The fact that I was able to see the direct impact of the work I was doing was everything to me and has pushed me to constantly think about how I can make the work I am doing now more impactful and immediately relevant. This is largely what has drawn me to a research project that is rooted in translational medicine where I hope to expedite the discovery and adoption of innovative medical technologies to enable individuals to live longer and healthier lives.
What was the most meaningful part of your DukeEngage experience (personally, academically, or professionally)?
This is by far the easiest question to answer in this Q&A. The people. The people made my DukeEngage experience what it was. This includes my peers that were on the journey with me, our incredible DukeEngage coordinators, the homestay families that graciously hosted me, and the hospital staff that I had the pleasure of serving and learning from. All of these individuals that I met on DukeEngage helped transform the way I think about the world and my place in it, which has ultimately broadened my worldview and given me a much greater sense of appreciation for life.
Do you have a specific lesson learned from your DukeEngage experience that still holds true today? If so, what was it?
DukeEngage taught me to unmold myself in a way and be comfortable with being uncomfortable, which is something you can only really learn through experiential learning. Being able to accept uncertainty in this manner has helped me become more effective in navigating change and has given me a greater sense of personal power to shape the environment around me.
Are you still connected to DukeEngage? If so, how and why?
I am still connected to DukeEngage through the long-standing friendships I made during my time in the program. In fact, my DukeEngage cohort recently had a virtual 5-year reunion in which we reminisced about all of our experiences together and how we have all grown from them.
Do you think DukeEngage is an important program? Why or why not?
Is this even a question? DukeEngage is an extremely unique opportunity for students to push themselves in an unfamiliar, highly immersive environment and expand the bounds of their creative problem-solving skills. In addition to this, DukeEngage allows for deep personal reflection and provides humbling insights into the diversity of human experiences around the world.
What's one thing you want people to know about DukeEngage—in general or about your particular experience?
DukeEngage is single-handedly my favorite Duke experience, and I am so thankful I had the opportunity to "challenge myself and change my world" but more importantly for the world to change me.