Picking Blackberries with TNC | This is the hill where we picked blackberries with The Nature Conservancy. Don't be fooled by its idyllic appearance–it was riddled with thorny plants that we had to rip out of the ground. But the view wasn't too bad while we did it.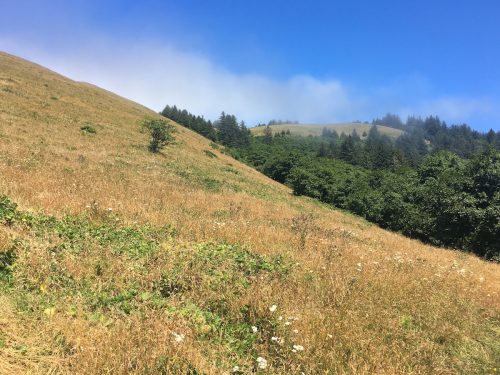 Dinner & Discussion | We had a group discussion about how to use storytelling to make people care about environmental issues–whether that is through short stories, letters, spoken word, photos, or social media. Below is one of the projects we talked about, which is making people aware of the effects of throwing their plastic water bottles into the ocean.
End of Summer Community Partner Party | After a summer of work, DukeEngage had a get-together with supervisors from our community partners to learn more about each other and the work we have done together this summer.
Volunteered at Oregon Food Bank | We volunteered sorting apples and potatoes into smaller bags that the food bank can distribute to families in the Portland area. Along with other volunteers, we sorted 62,073 pounds of food to make 51,728 meals for others.