Jack (T'19) – DukeEngage Independent Project in Philadelphia '18
The guiDE program provides DukeEngage alumni a pathway to continue their commitment to service and civic engagement by providing leadership, mentorship and service opportunities that support wider DukeEngage efforts on campus and beyond.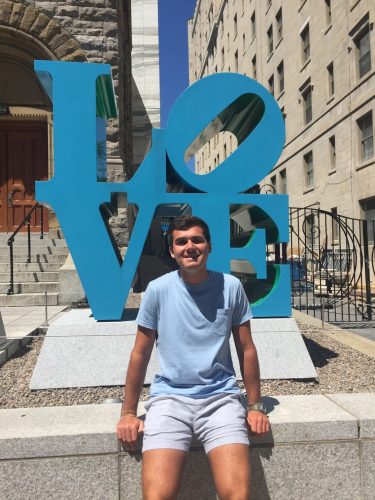 Jack
DukeEngage Partner Organization: The Children's Hospital of Philadelphia
Majors: Chemistry & Biology
Contact Jack: jwl34@duke.edu
Jack is a senior majoring in Chemistry and Biology with a minor in Psychology. During the summer of 2018, he crafted a DukeEngage independent project at the Children's Hospital of Philadelphia (CHOP). Working as an intern for the palliative care team (PACT) at CHOP, Jack was able to learn about this unique field as well as complete a research project focused on consult rates among pediatric oncology patients who have passed away and work on an education program for healthcare workers focused on delivering serious news. Jack hopes to use the skills and knowledge that he learned during DukeEngage as a future physician.
Jack's Six Word Story describing his experience:
End of life can be beautiful.
Resource Guide
Following his summer working with The Children's Hospital in Philadelphia, Jack developed the following list of resources for students who are interested a similar independent project.
Duke University Medical Center has palliative care physicians, but only for the adult patients. There is not a pediatric palliative care team, but a lot of the principles still apply and therefore this opportunity would be relevant.
Project Sunshine volunteers in the Children's Hospital waiting area. A lot of the patients that are seen by Project Sunshine volunteers have complex diseases.