These past two weeks, I have been working part time for Kidznotes and part time with Duke's Social Science Research Institute (SSRI), doing research for Kidznotes. I already feel that I have a much better understanding of the organization–from the people who run it to the students that they serve. Before working with Kidznotes, all I knew about the organization was that they provided intensive music training to underprivileged kids in the Durham and Raleigh area. That has changed since I begin my internship.
For one of my tasks as an intern I was asked to interview Kidznotes' teachers and students, so their stories could be compiled for donors to read.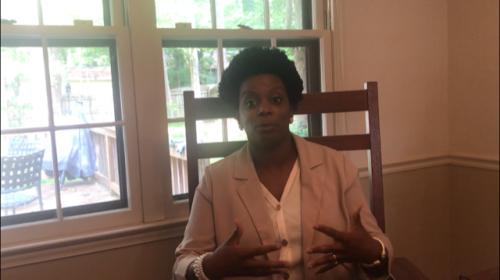 Through one interview with a teacher, or musical artist, I began to understand the passion that the teacher had for music, and her desire to provide all children access to a musical instrument. I was deeply inspired because it has been a long time since I have spoken to someone who was so passionate about their job.
Through an interview with Kidznotes All-Stars trio, I was also able to see how impactful this program actually was to its participants. When I was asking them about Kidznotes, all three of them mentioned how Kidznotes was like a family to them. I also saw how impactful the program was when one of them mentioned he was traveling to the UK to be a part of a prestigious ensemble.
My work with Kidznotes has been an immersive experience and provided me an idea of what working with a non-profit is actually like. Although I have volunteered for various non-profits in the past, I was typically only working with the people that they helped. My internship and Kidznotes has given me the opportunity to work side by side with their Director of Development. This experience has provided me insight regarding how non-profits run. For one, I had mainly assumed that non-profits were solely funded through donations, but this is not the case for Kidznotes. They also rely on grants, and procuring this funding takes a lot of time and effort. Another thing I learned is that in non-profits there can be a lot of employee turnover.
I have been only working with Kidznotes for two weeks and have learned so much. I'm sure that I will learn a lot more about non-profits as I continue my work with them this summer!